At 62 years old, Mary Kate Protzman knows how to use her voice. She started working at libraries when she was 24 and is now one of over 80 library workers pushing for Missouri's first librarians' union.
Since she began working with Daniel Boone Regional Library over two decades ago, Protzman has learned her way around collective bargaining and communicating her needs to the administration. Now, she's hoping to use those skills to help get the union over the finish line.
In order to fully unionize, DBRL must voluntarily recognize the union, or employees have to win a union election to prove a majority of workers support the idea.
In early February, a group of workers announced its intentions to unionize under the American Federation of State, County and Municipal Employees, which is the largest trade union of public employees in the U.S.
If the union, Daniel Boone Regional Library Workers United, wins election or is recognized, it will be the first librarians' union in the state. Tensions at board meetings, in the media and at the library have pushed union advocates to file for an election as DBRL has not recognized the group.
The library has acknowledged the series of events as outlined below but declined to comment beyond the following statement:
"We recognize that staff have the right to unionize, and we feel that it is important that all staff have the opportunity to vote on the issue," said Margaret Conroy, Daniel Boone Regional Library executive director.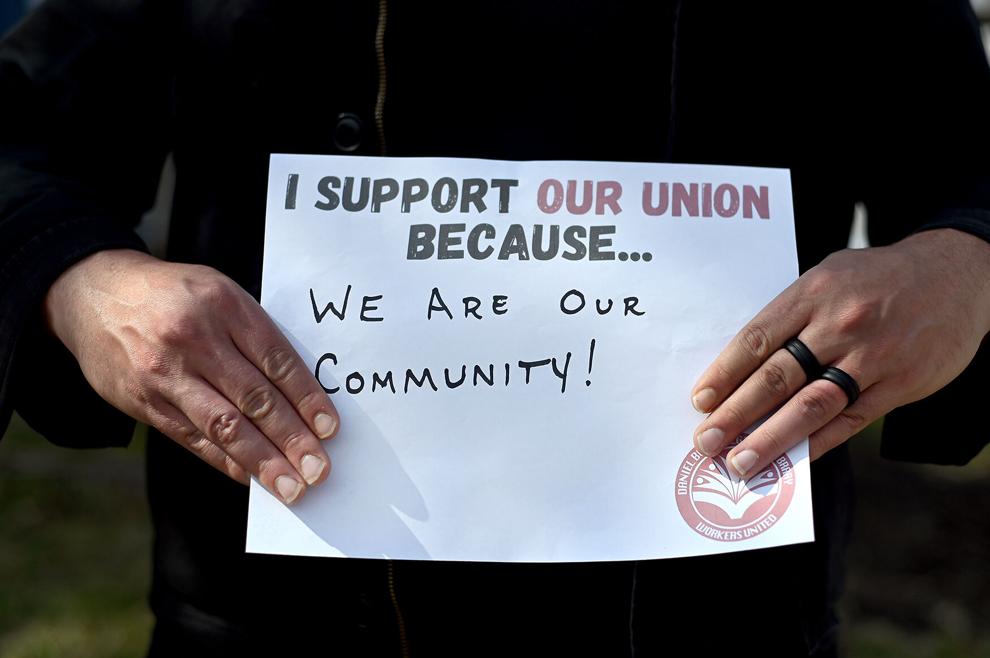 Retirement fund policies
Employees at DBRL have the option of receiving a match for contributions to a 401k retirement plan. However, when Protzman began working at the Columbia Public Library, she couldn't afford the required 6% contribution to receive a match.
She took her concerns to administration in late 2008 and heard nothing back.
Over the course of the next three years, she continued to ask for the match percentage to be changed from a flat 6% to a range. Allowing for a smaller percentage match would let low-income employees contribute more to their retirement funds.
Eventually, she succeeded, and the policy changed. She could afford to withdraw 1% from her paycheck and save for her retirement.
"It seemed simple and fair enough to implement," Protzman said. "I lost years of being able to contribute to my retirement fund and have the library match that contribution."
Protzman didn't stop after the library lowered its matching amount.
Having her 401k contributions matched meant Protzman could start building up her retirement savings. But when she reviewed her investment options, she found the library had no available socially responsible funds.
Socially responsible funds hold securities in companies that adhere to social, moral, religious or environmental beliefs. Protzman, again over the course of years, brought this issue to administration, the board and the director.
She said it took nearly a decade for them to hear her. But she succeeded again. Since 2017, DBRL employees have had the option to invest in a socially responsible fund for retirement.
Conroy took over as director of DBRL four years ago. Sweeping changes were made to paid time off, time off requests and retirement plans.
Protzman gathered a group to draft a letter to the board listing its concerns with the new policies. She said a lot of the staff was unhappy with the sudden changes but did not sign the letter out of fear.
The board tabled its 401k policy change and kept the match at a range of 1% to 6% based on contributions.
DBRL Workers United wrote in its mission statement that workers want policies that "require more transparency and communication from management about current affairs at the library."
Protzman said she believes the union will help make workers' voices heard quickly and that their say will carry more weight.
"There's a theme here," Protzman said. "As a lone voice, I was easy to ignore for considerable periods of time. That feeling is disconcerting; my input was not valued as an employee. And my retirement fund suffered as a result."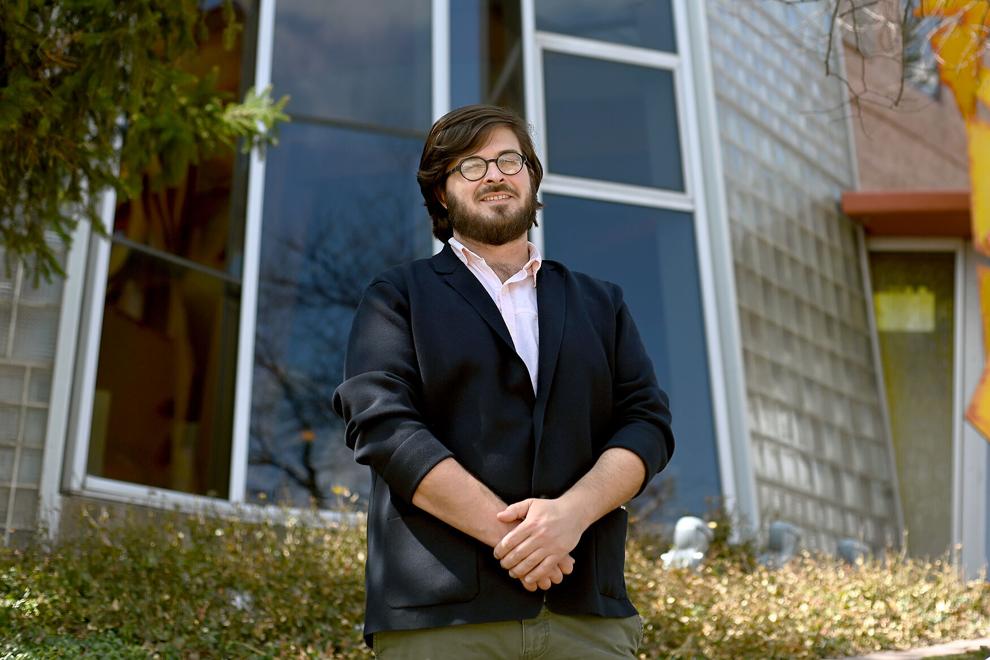 Low wages, high bills
Support IT technician Erik Moore needs new glasses. His prescription hasn't been updated in years, and when he thought about it, Moore realized he also needs to catch up on other medical procedures.
Moore, a Columbia native, went to preschool down the road from the Columbia Public Library, part of the DBRL system, and used to walk the couple blocks to the library with his class for story times.
He's been working various libraries since he graduated from MU in 2009. Coming to work at DBRL felt like his life coming full circle, Moore said.
But he started as a part-time employee and moved to full-time four years ago.
As a full-time worker, Moore said he likes his benefits and believes they meet his needs. But he knows part-time employees who can't make ends meet; he was there too once.
"Since we've started to organize, the library has done more for its employees than it has in years," Moore said. "If we can get this much done just by starting to unionize, then I'm hopeful for more positive change in the future."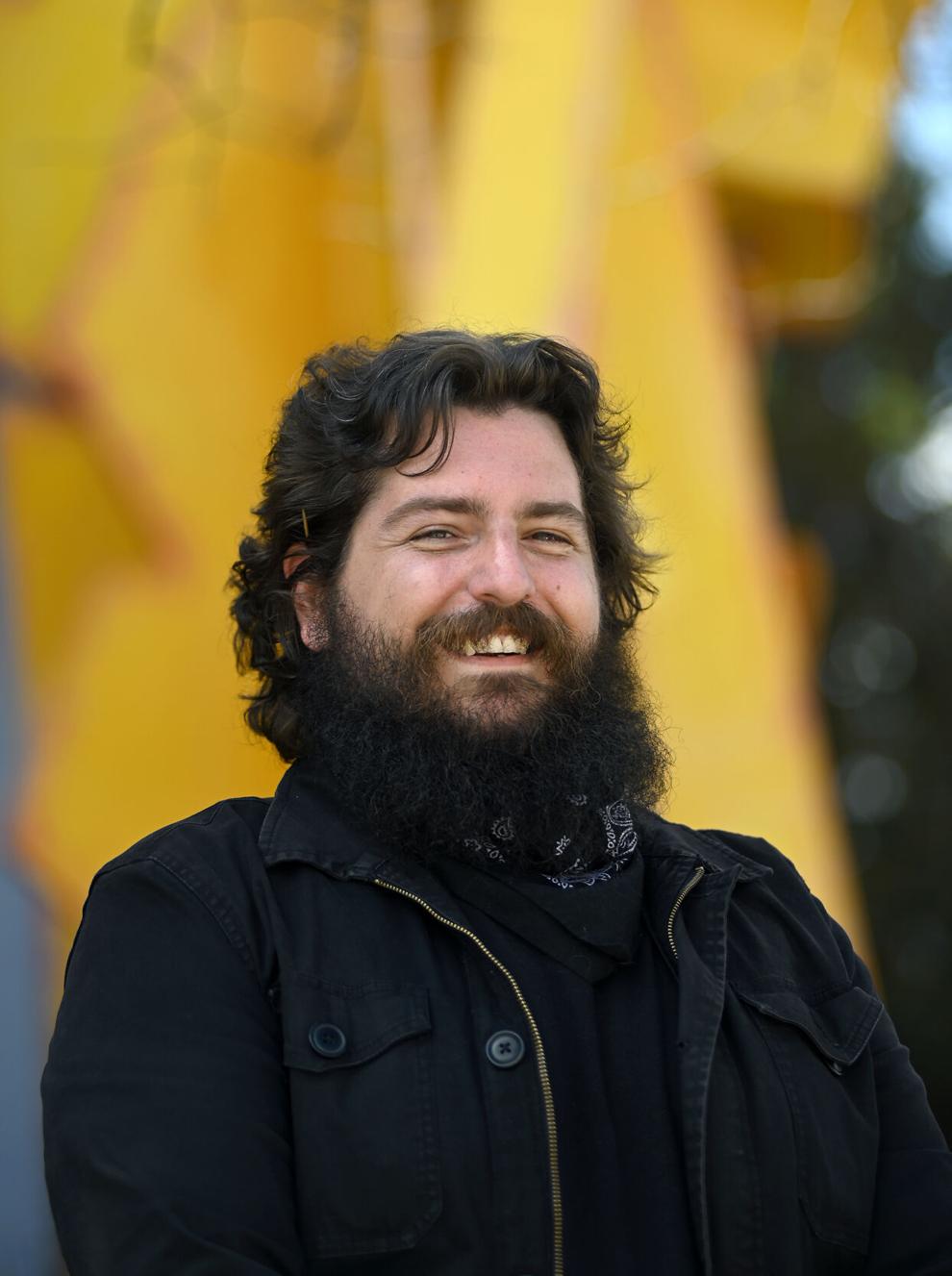 Patrick Johnston is a circulation assistant at the Columbia Public Library. He's lived in Columbia for 16 years and worked at DBRL for half of that time.
His main concern working at DBRL is that he does not consider his salary to be a living wage. No one works in libraries to get rich, he said, but it's reasonable to want to make a decent living.
"I want a wage for myself and my coworkers that allows us to build a life and give back to the community," Johnston said. "We've lost a lot of coworkers who just couldn't make ends meet. Our union will help us and let us give back."
The group organizing the union has said its top priority is raising employee wages. Moore and Johnston believe in their group's strength.
"I love what our library is doing right now," Johnston said. "I love the community. I originally came up here just to go to Mizzou, but I started working at the library and never left. If we inspire more libraries to unionize, that would be amazing. I want us to help directly or indirectly, any way we can."
https://www.columbiamissourian.com/news/local/library-workers-seek-to-form-missouris-first-librarians-union/article_221f30de-a57b-11ec-9b61-e75f1631e057.html